Handmade artworks for your hair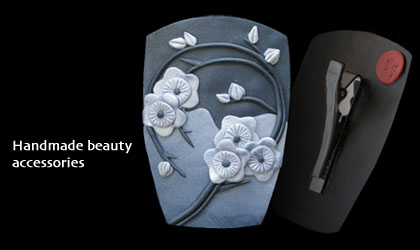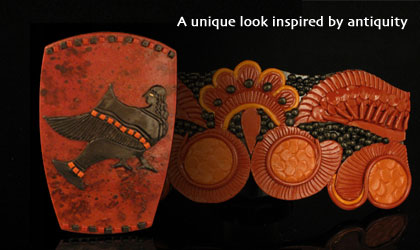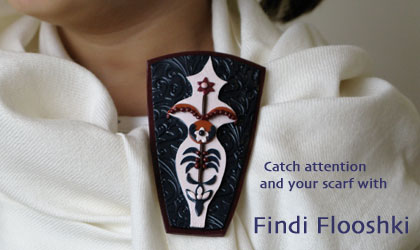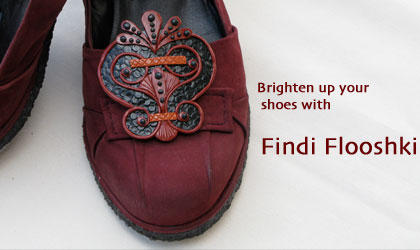 Contact me for bespoke designs.Visit me at Etsy.com to purchase.All work are uniquely designed and handmade.Findi Flooshki are 'small treasures' that are designed and hand crafted in Australia. As an artist, I produce one of a kind creations, unique designs with significance and I also invite special commissions. You may also contact me to request special commissions and custom designs.
Flexible, not just an ordinary hair clip!
Most Findi Flooshki are designed as hair accessories (clips, barrettes, combs etc). However, the specially selected findings offer you the flexibility of also using Findi Flooshki as brooches, pendants, scarf ties, handbag or shoe accessories and also boutonniere. Whilst incorporating delicate detail, all Findi Flooshki are hard wearing and designed to be held, handled and worn with confidence.
Meaningful, not just an ordinary hair clip!
Collections draw on modern design as well as elements from antiquities and nature. The versatile modern 'polymer clay' medium brings to life natural objects and also artistic techniques which have been cherished and refined (and often closely guarded), by artisans over centuries. Without this modern medium, many of the design elements you will see in Findi Flooshki may never have found a place as a personal accessory.
Real hands, careful thought and loving care...
Please enjoy the Findi Flooshki collections, which are designed and tested to provide years of pleasure and reliable use.
To find out more about me and my design process, I invite you to browse my inspiration journals.